Hi ! My name is Anne and I'm a 27-years-old with 8 extra years of experience !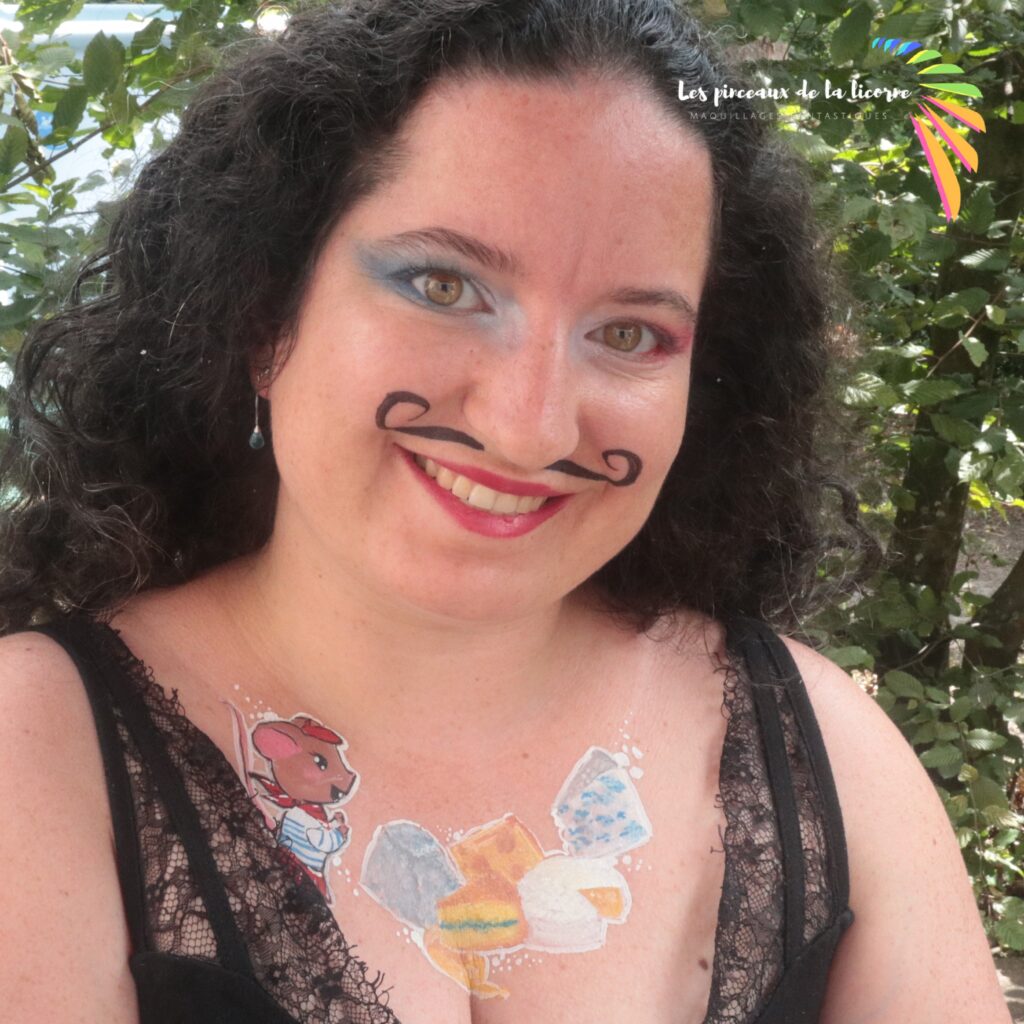 I'm also a physics teacher, a camp leader, a homeschooling mom of two, and a facepainter.
I am French and discovered face and body painting in New Zealand ! I lived in Auckland with my children for a few months. My daughter requested a puwpwe tigew in a festival facepainting booth. She was delighted and so was I ! I immediately fell in love with all the colors and unique interaction with the children the facepainters had.
A kiwi friend gifted me my very first palette a few days later, and I started practicing, every single day, and taking lessons and following workshops.

Long story short, here I am now, painting not just my children, but yours too – and your baby bumps, and bodies, and everything else !